I bought an old boat trailer and converted it into a dual jet ski trailer.
Boat trailer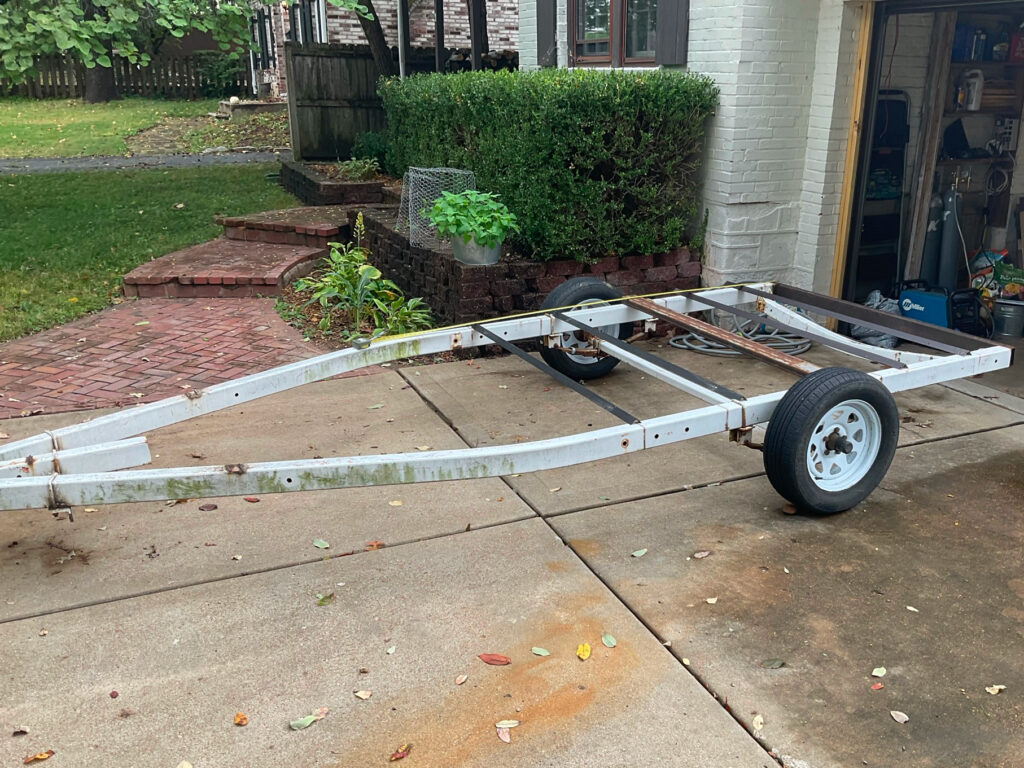 Originally, someone stripped this boat trailer in preparation for making a utility trailer. They gave up on the project and I bought it for $250.
Design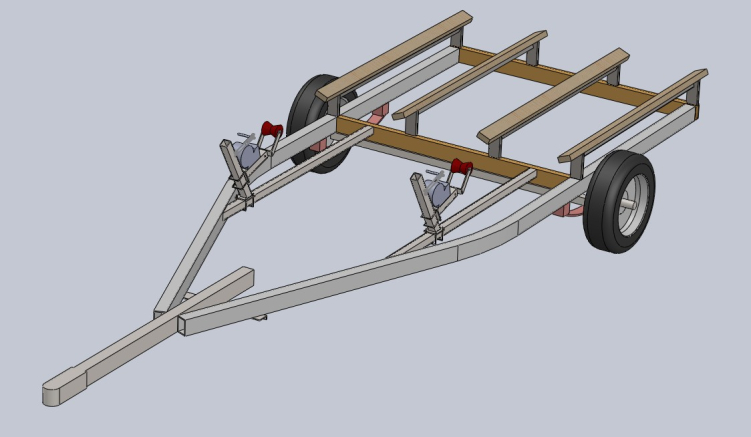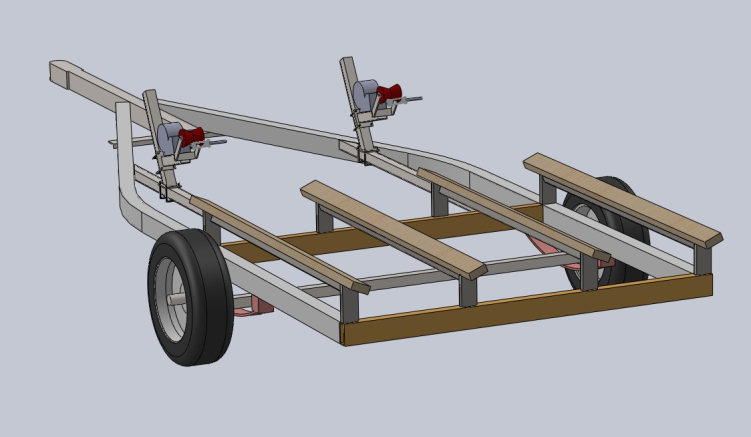 In Solidworks, I added the rails for the jet skis to sit on and adjustable winching mechanisms.
Coupler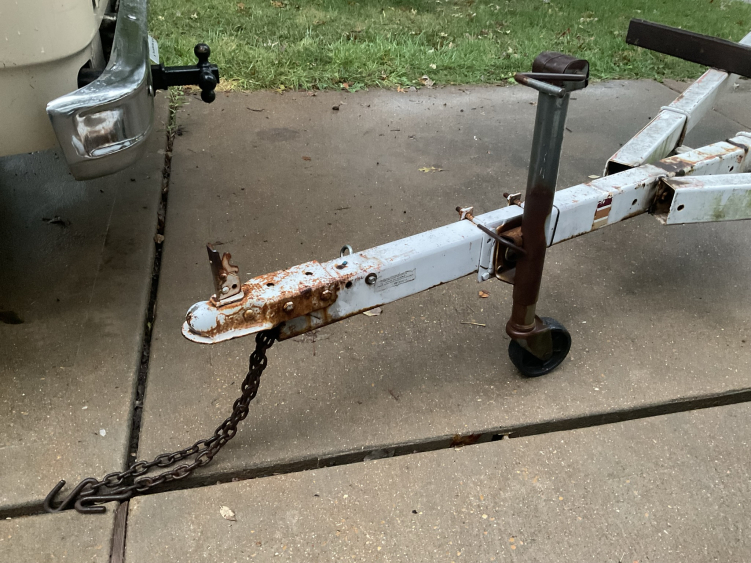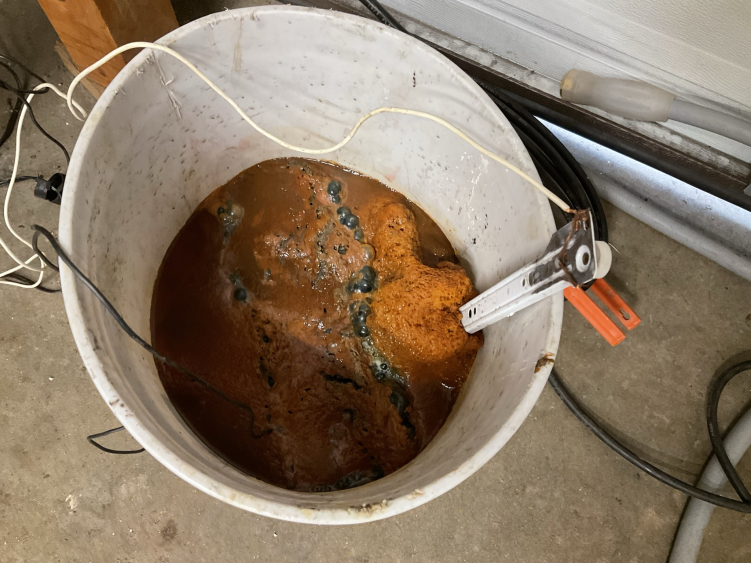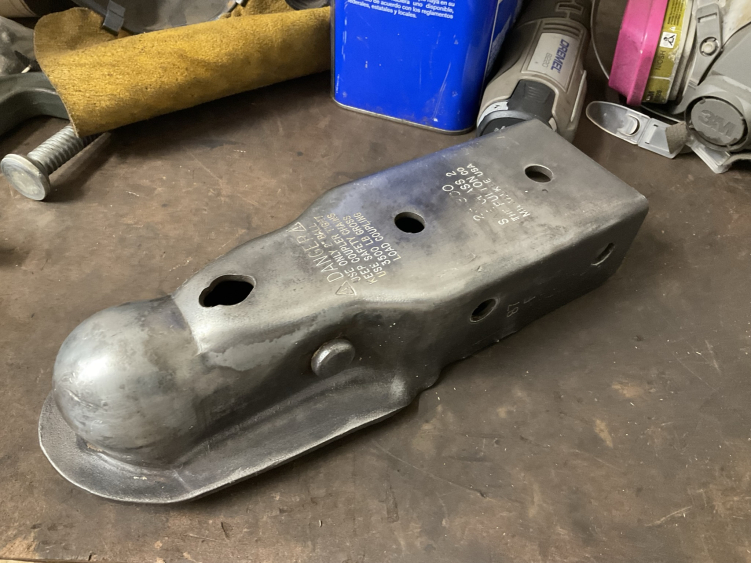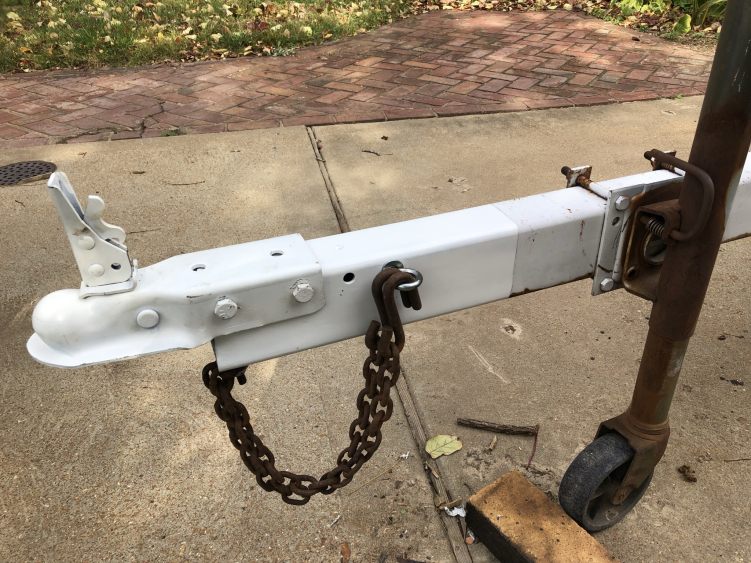 I cleaned the coupler using electrolysis with excellent results. A few months later, I bought a new coupler because the original was simply worn out and very challenging to get mounted.
Winch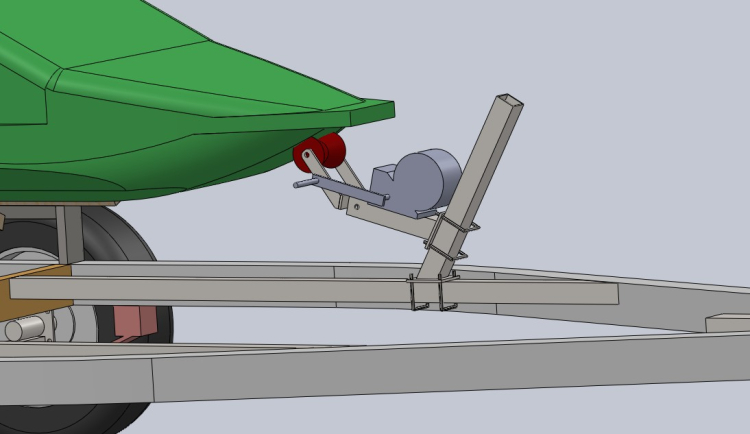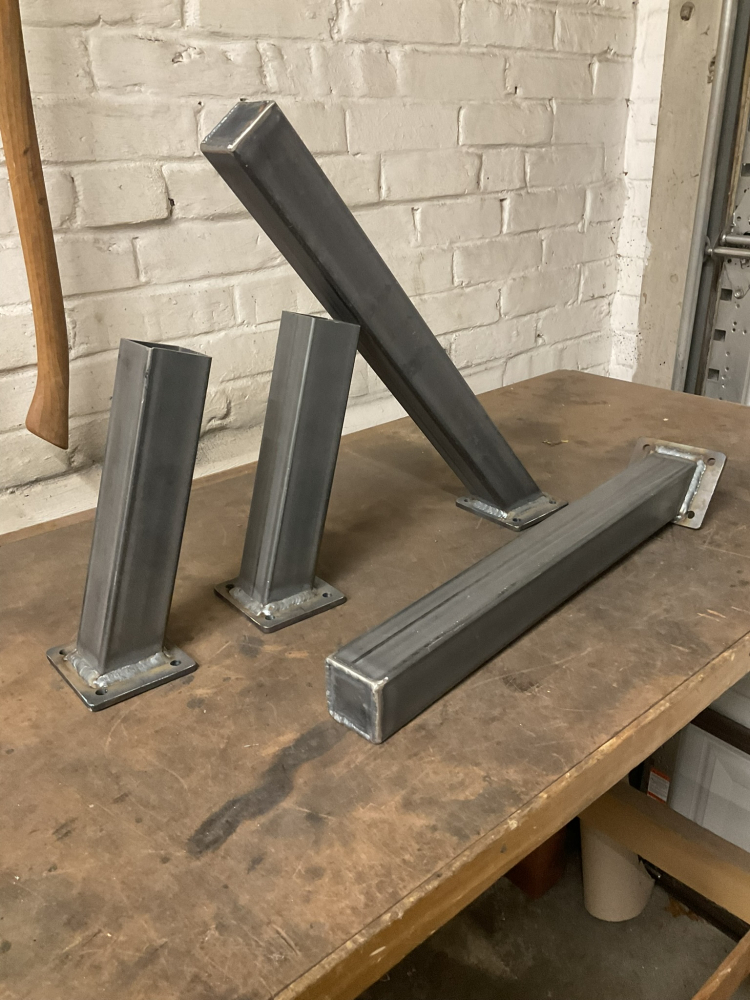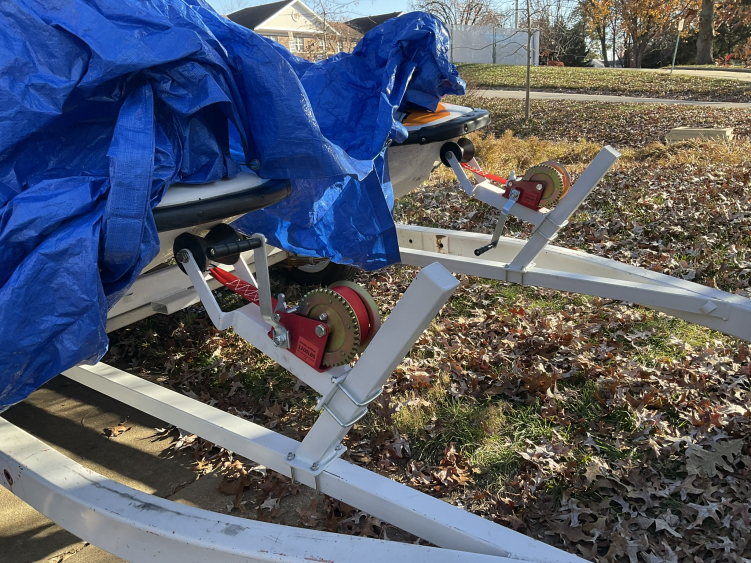 I bought two hand winches and two rubber bow rollers. I used square u-bolts and 1/4″ plates to make an adjustable design. To fit different-sized jet skis, they can be moved up/ down and forwards/backwards. This can also be used to adjust the tongue weight.
Other details
I added a trailer wiring kit from www.etrailer.com. Compared to Amazon, they have good quality, waterproof kits that don't dry rot after a few years.
Finally, I added a spare tire with Attwood's tire carrier.
End result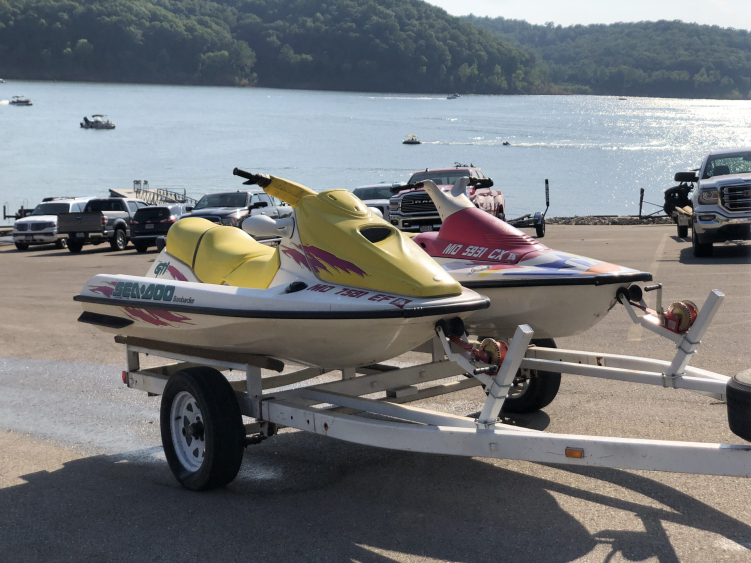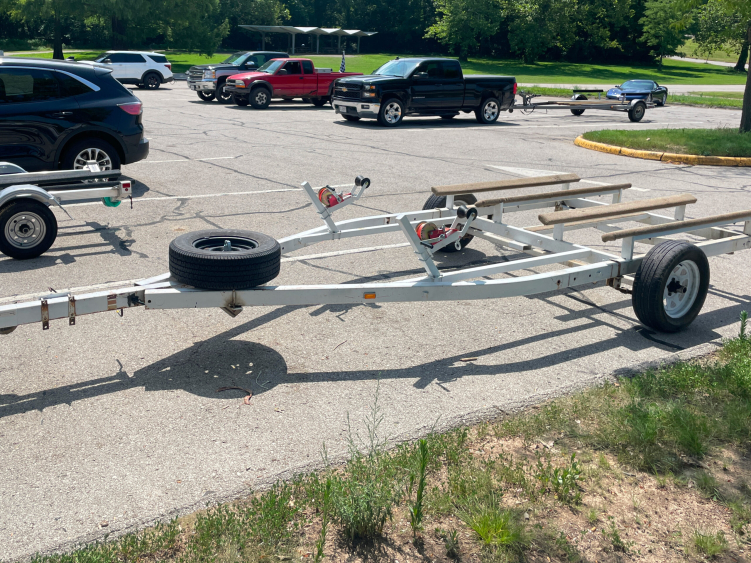 This trailer turned out really well. In total, I spent about $700. It's certainly longer and heavier than most jet ski trailers but it's been reliable and sturdy.