This how-to is for correcting axis orientations or rotation issues when exporting a file from Inventor to Cura.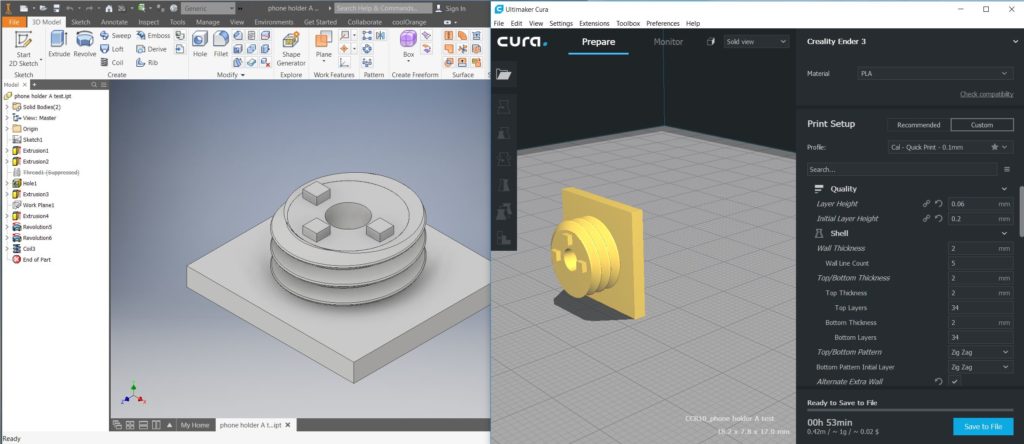 improper orientation causes this issue in Cura
Step 1
Open Inventor.
Export as an STL and import into Cura (how to export a STL here)
Do not rotate the model in Cura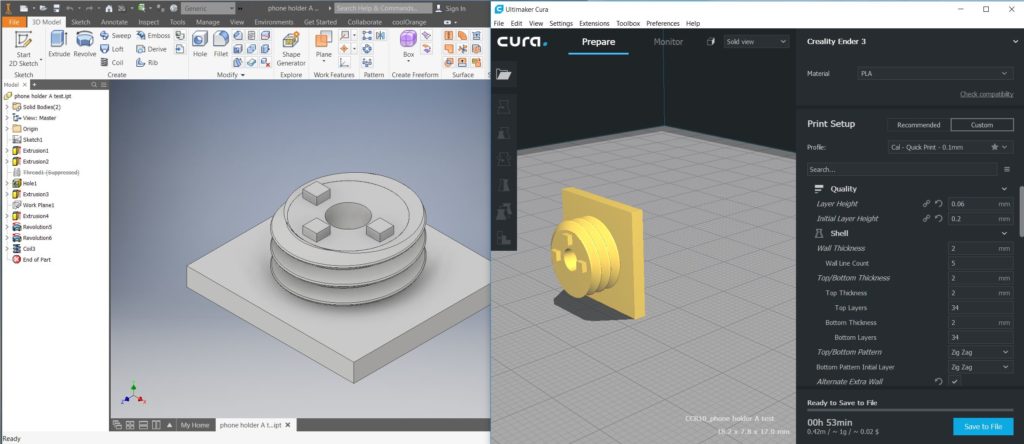 Step 2
Rotate your view in Inventor to match the Cura model.  This will make the next steps more intuitive.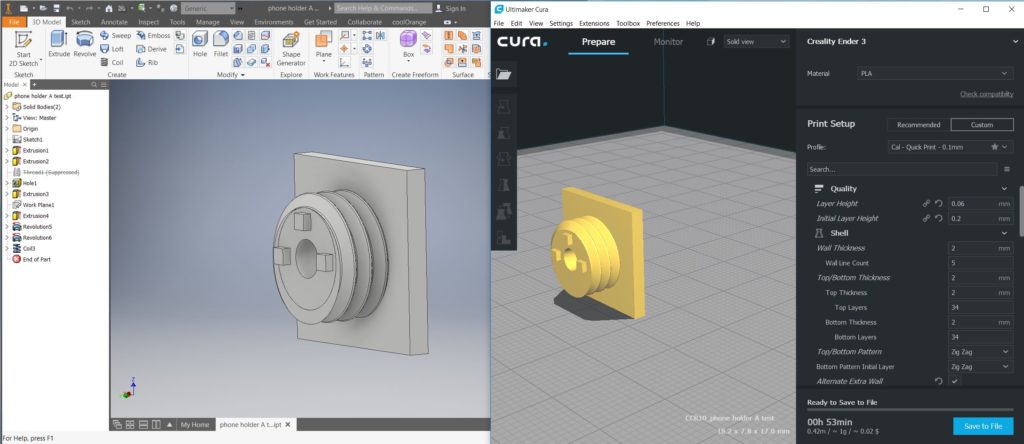 Step 3
Under the Modify section, click "Move Parts"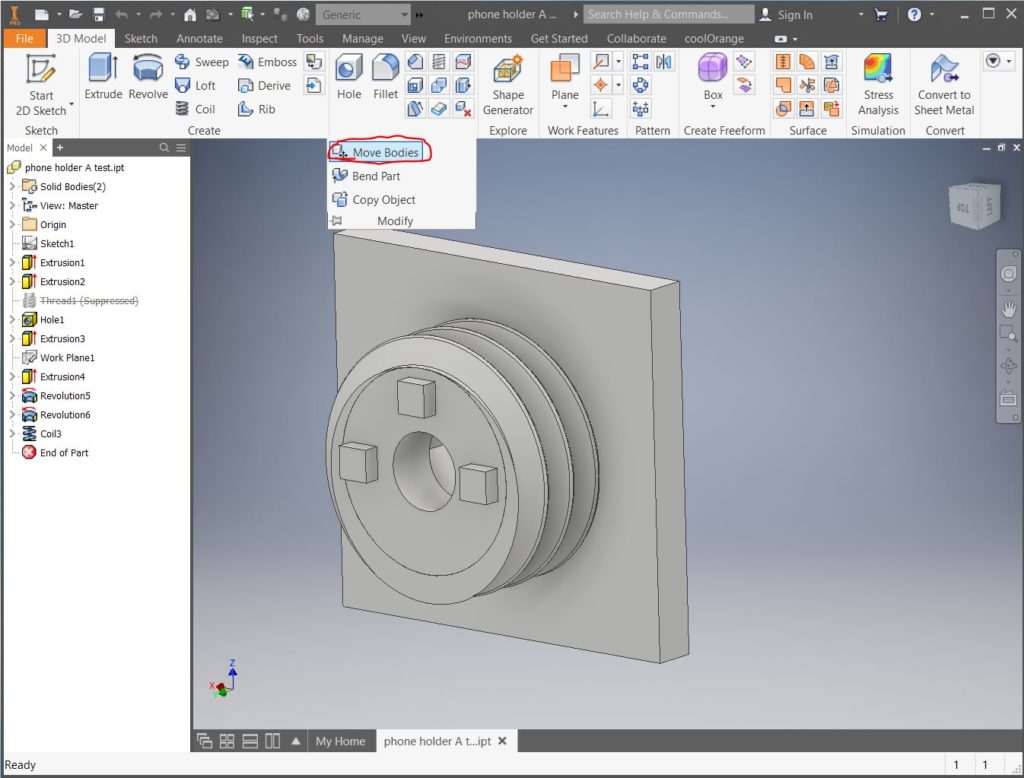 Step 4
In the "Move Bodies" dialog box, select the last item from the drop-down – "Rotate about line"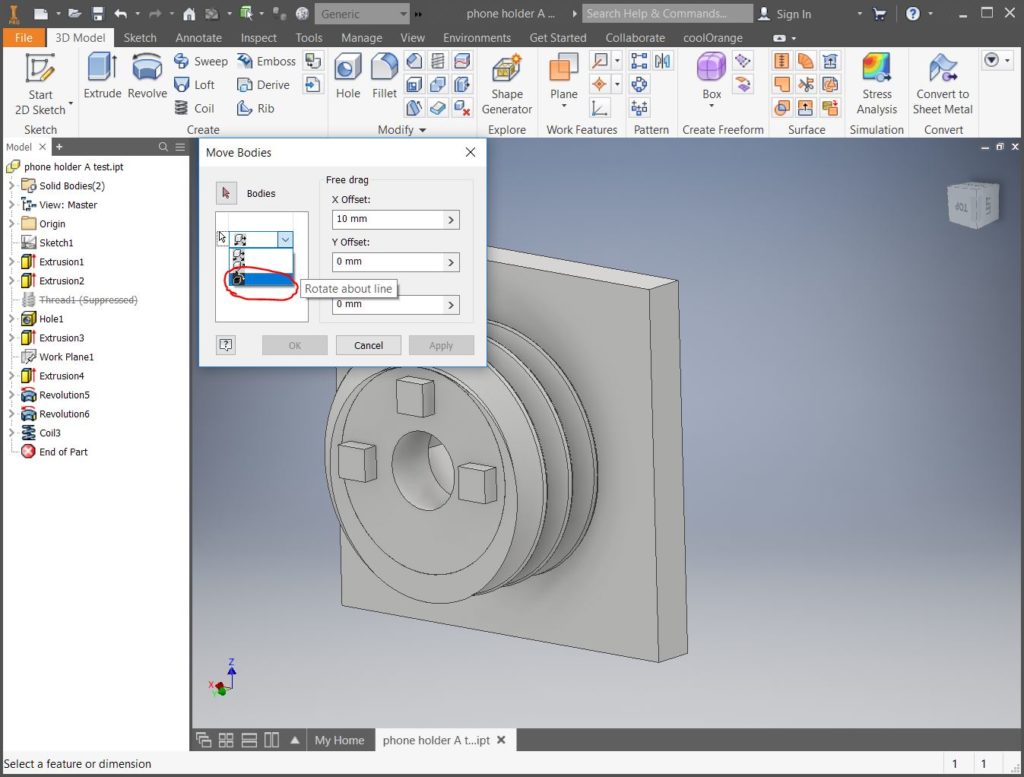 Step 5
Select the line you'd like to rotate around.
This should be the same rotation you'd like the part in Cura to rotate.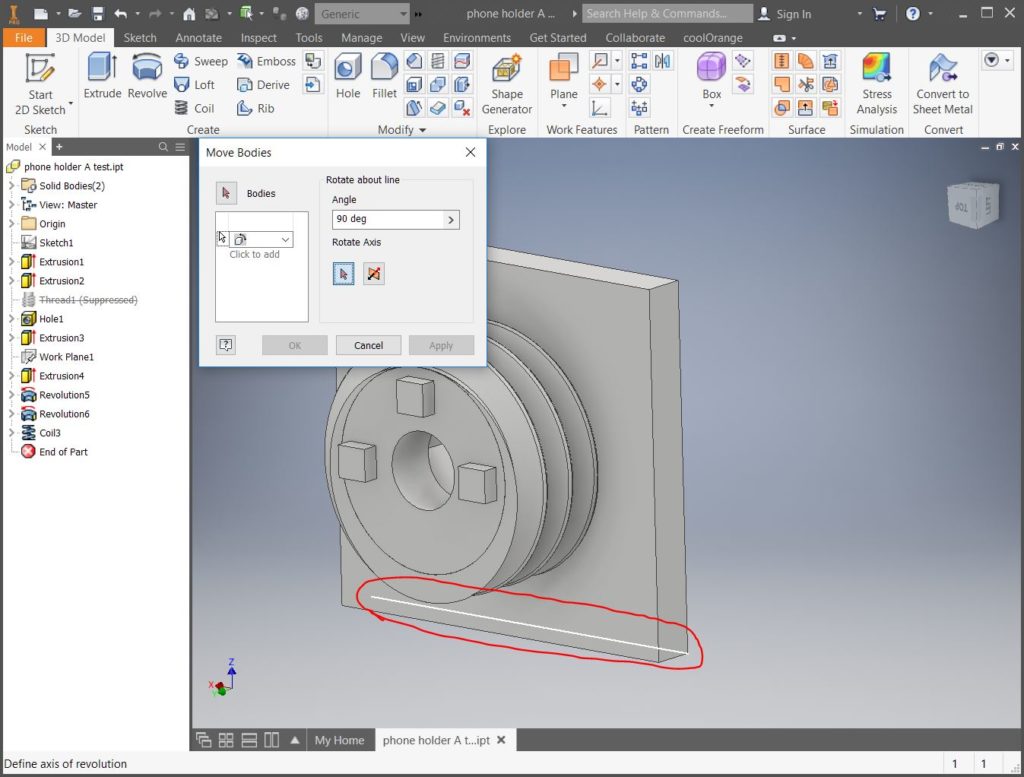 Step 6
Click "Bodies", then click your part.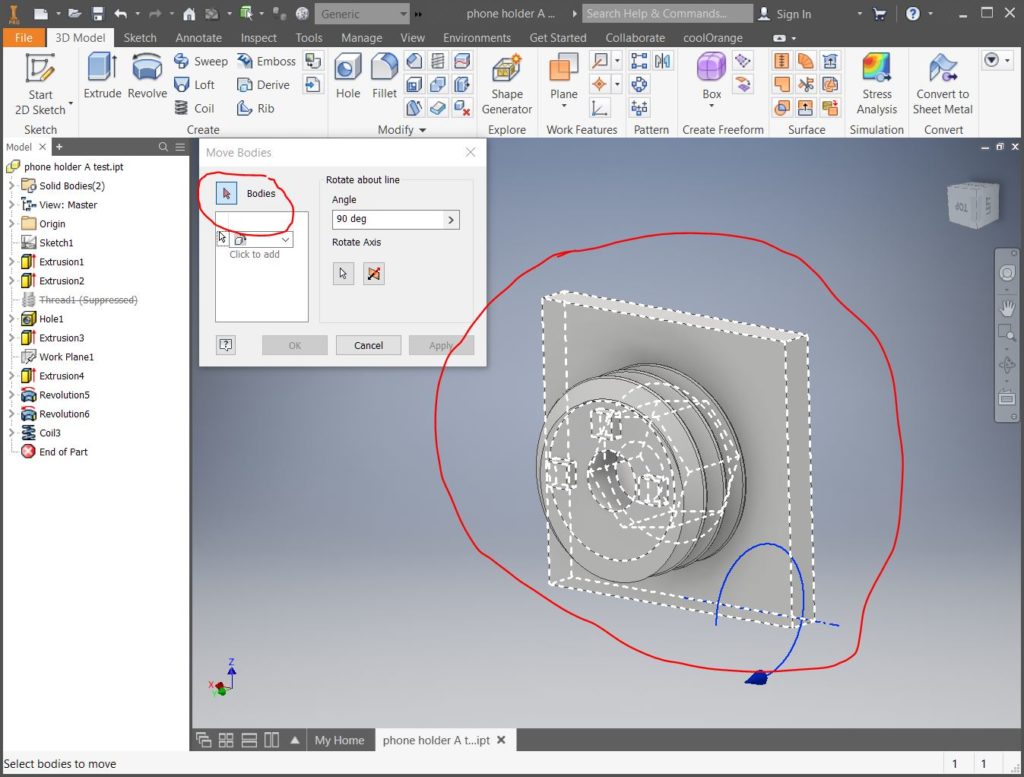 Step 7
You can change the angle, if needed.
Press OK to rotate the model.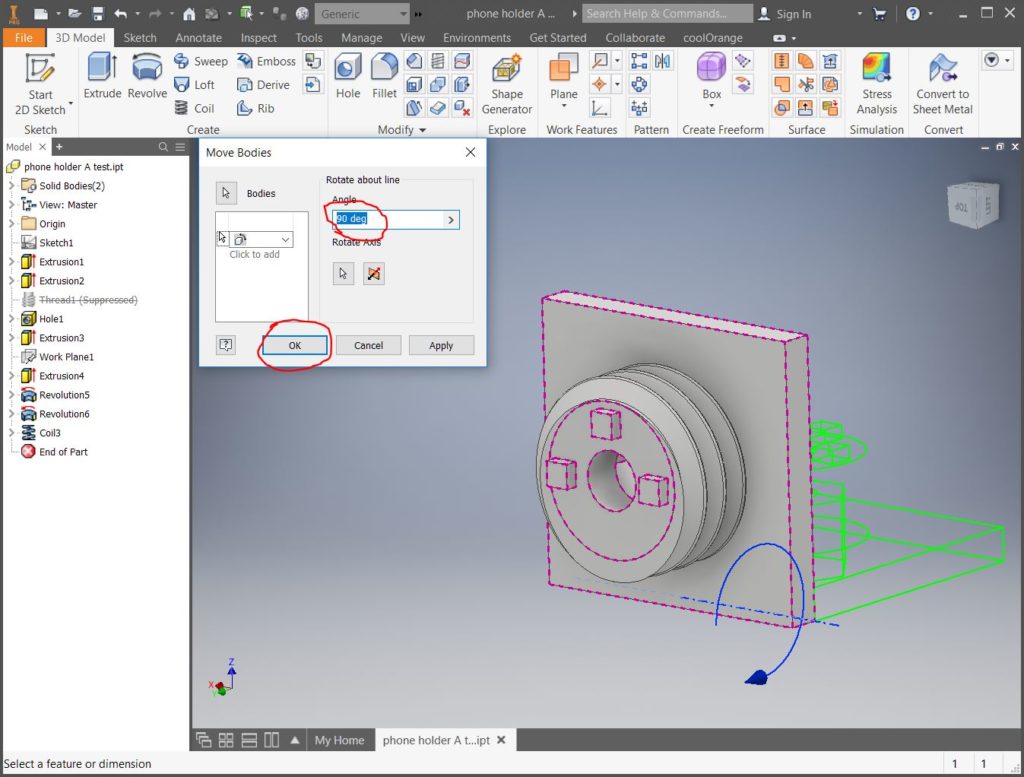 Step 8
Export a new STL and import into Cura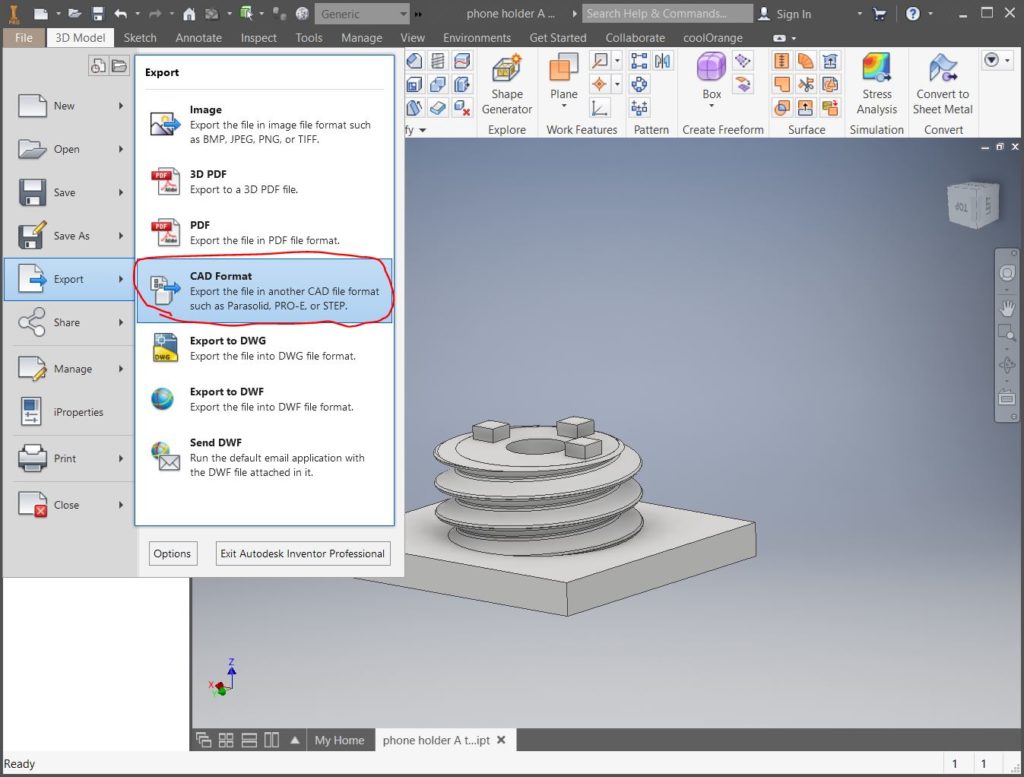 Step 9
The model should now be properly oriented in Cura!