The #1 vinyl repair kit on Amazon has 2.9 stars. And it's not made to fix an 10″ split seam.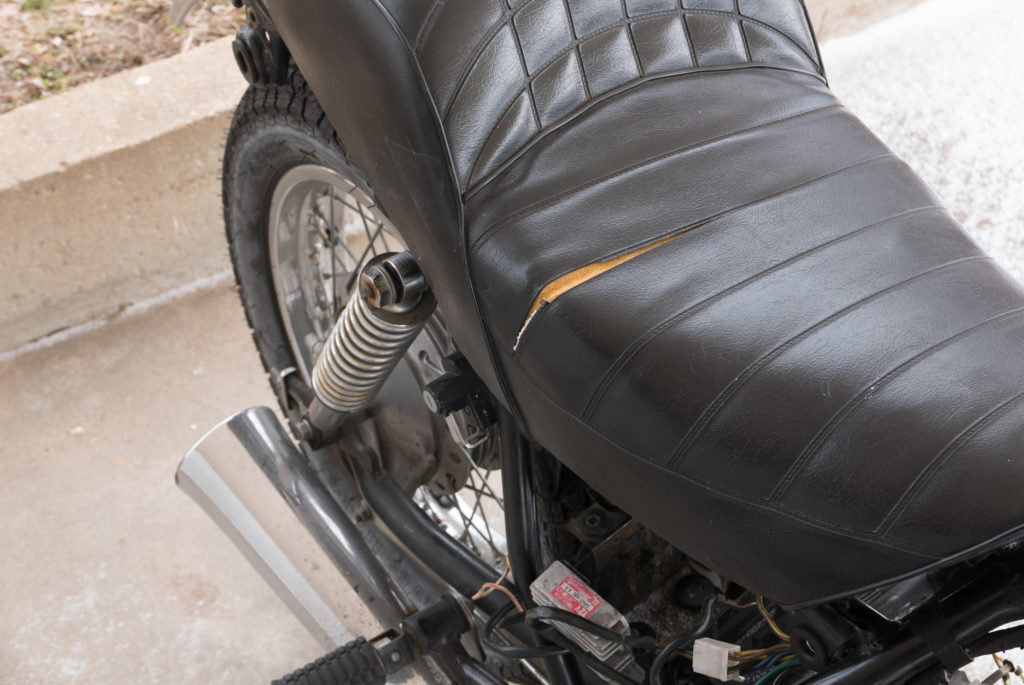 There isn't a whole lot you can do to hide a 10″ split, which is a problem for my 83 Kawasaki 305. A friend had success using Liquid Electrical Tape to fix the seat of a Honda CBR1000rr.
There doesn't seem to be a whole lot of talk online about this. This is the repair for people who use close-enough nail polish to touch up body paint.
Liquid electrical tape is available at Walmart, Lowes, Home Depot, and Amazon. I paid $6 for a bottle.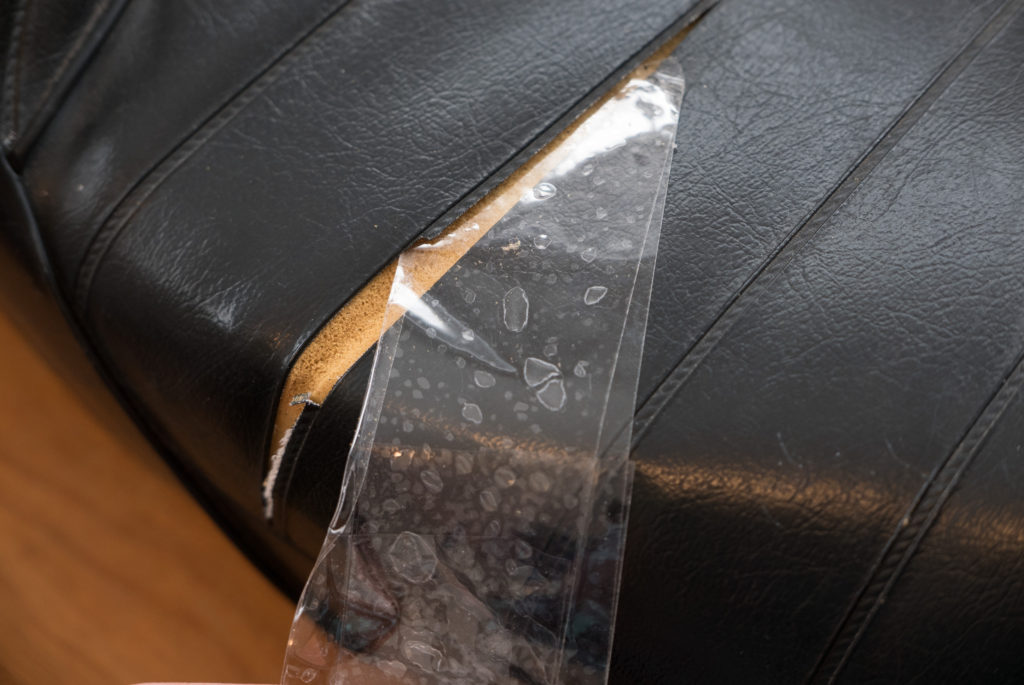 I started by folding packaging tape over itself (so it wasn't sticky at all) and stuffing it into the seam. I don't want the liquid tape to stick to the underlying foam. Wax paper would also work well here.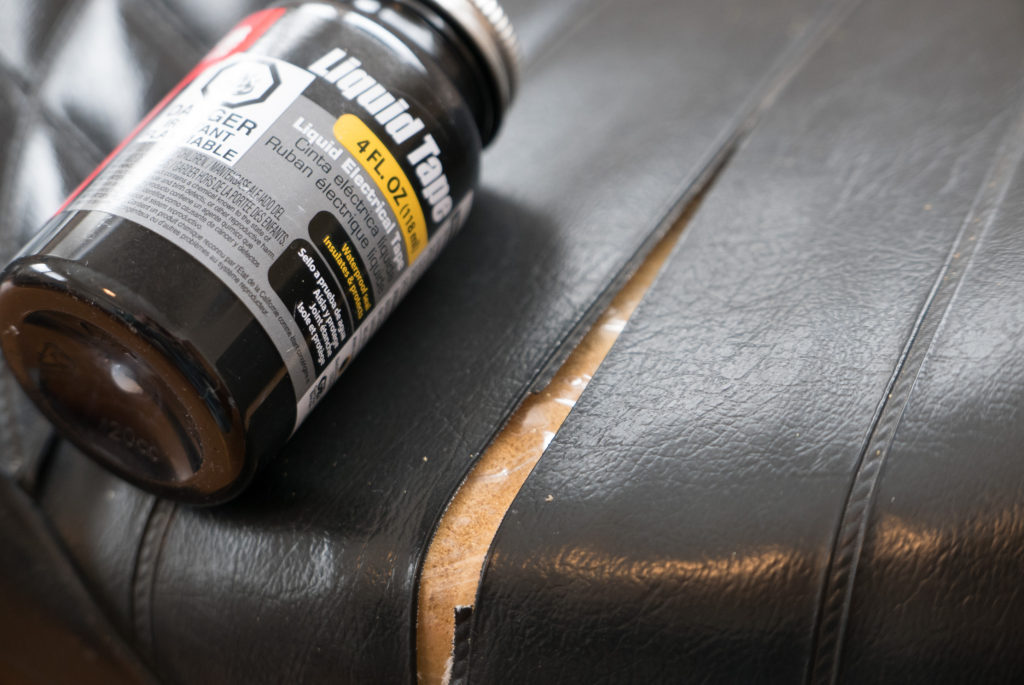 It took 5 coats. I applied liquid tape farther over the edges.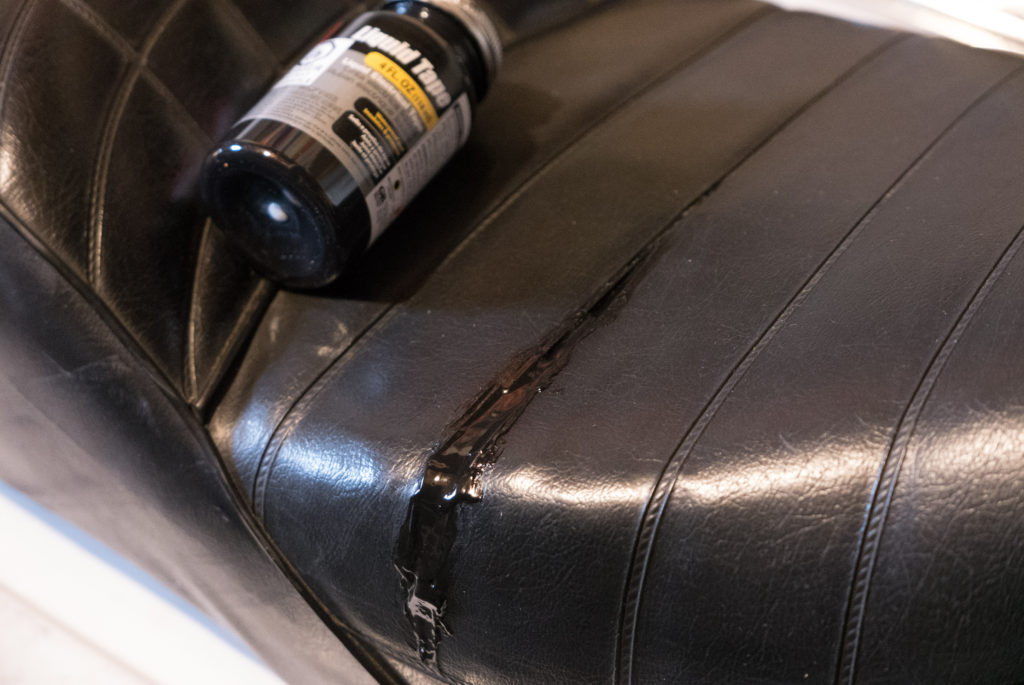 After 6 months, it still is holding up great.  From more than 5 feet away, you can't even tell it's been repaired.