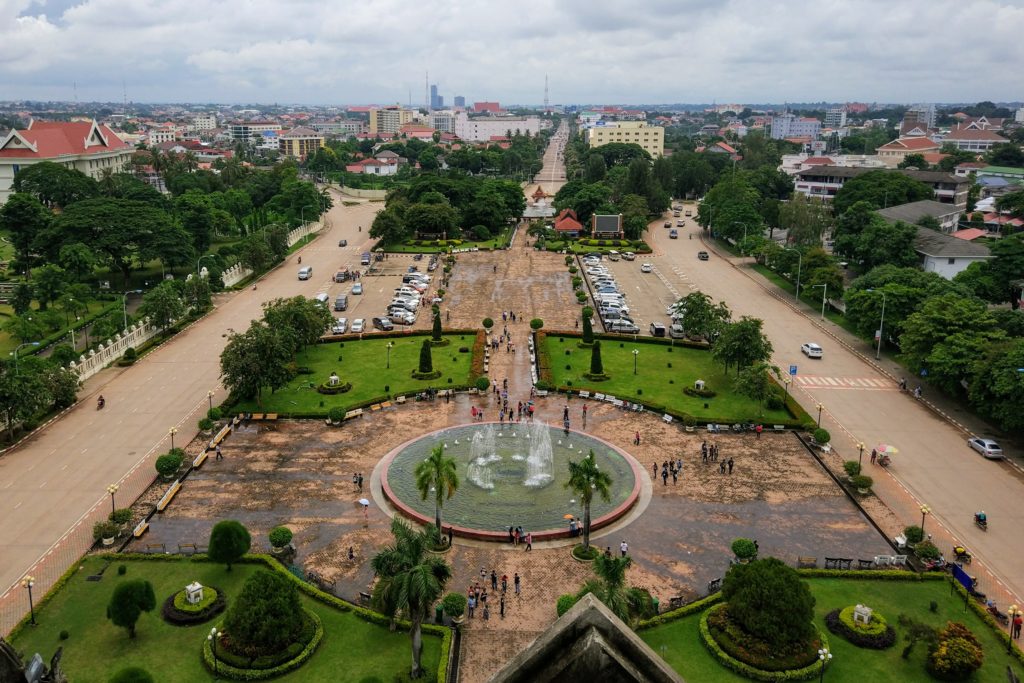 You can see the highlights of Vientiane, Laos in one long day.
A scooter will be the cheapest way if you want to see the downtown sights + Buddha park.
A bicycle will allow you to see everything in 5 hours.
Walking is a great option as well, as you can use a tuktuk at the end of the day!
Sights
National icon of Laos
A must see!
Daily meditations, massages, and sauna nearby!
Walking or Bicycling Route (Open on Maps)